History, Mission, & Programs
For more than 100 years, Garden Players has inspired unforgettable memories in the Forest Hills community. Garden Players has been around since 1916. Since 2002, under the direction of Betina Hershey, children have taken the spotlight with the chance to inspire and participate in the development of original musicals that have gone on to be published with over 2,000 performances in more than 65 countries.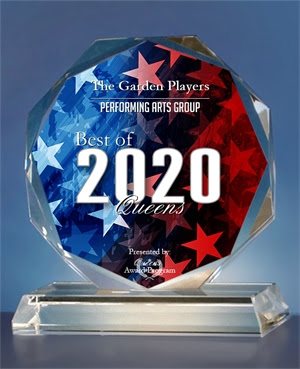 About Us
Garden Players is a small, local, musical theater program led by professional performers who love kids.
Every September-May we put on a small in-class Sharing Day in December, a concert in January with a professional band, and an original, fully staged musical in May.
Our mission is to cultivate children's social emotional learning through community centered, socially aware, high quality theater education and performance opportunities. The results of our work are children who have learned to be brave, creative, internally motivated, and express their inner voice.
We envision a nurturing space for students, alumni, and community members to come together to make an artistic impact on each other and the world. 
We envision a world where original works with current and socially conscious themes bring laughter and fun along with deep thinking to both children and adults.
We envision a world where the development of original works is supported locally and brings joy to our community.
We envision a world where all children have access to theater. We aim to seek the participation of students who have a gift to give the art of theater and would not otherwise have theater or performance opportunities, due to economic or cultural barriers or lack of resources in their schools and communities. Garden Players hopes to fulfill an underfunded need in which all students are welcome, regardless of their economic situation. No child has ever been refused for an inability to pay, when they have approached us, and as we grow, we hope to develop funding so that we can do more direct outreach.
We bring parents, kids, and our local community together every year to put on local theater.
Our professional writers and composers create an original musical for kids to perform every year, giving kids an opportunity to participate in the creative process and work with writers and composers.  Five of these original works have been published by Beat by Beat Press  and performed all over the world. 
Our musicals serve our kids and our community with socially conscious themes, imaginative plots, and quirky characters.
Our alumni and community members have continued opportunities to participate in theater as assistant directors as well as sets, props, costumes and backstage crew members. We support our alumni by sharing their news and projects and aim to find ways to increase how we can support our local community of developing creatives.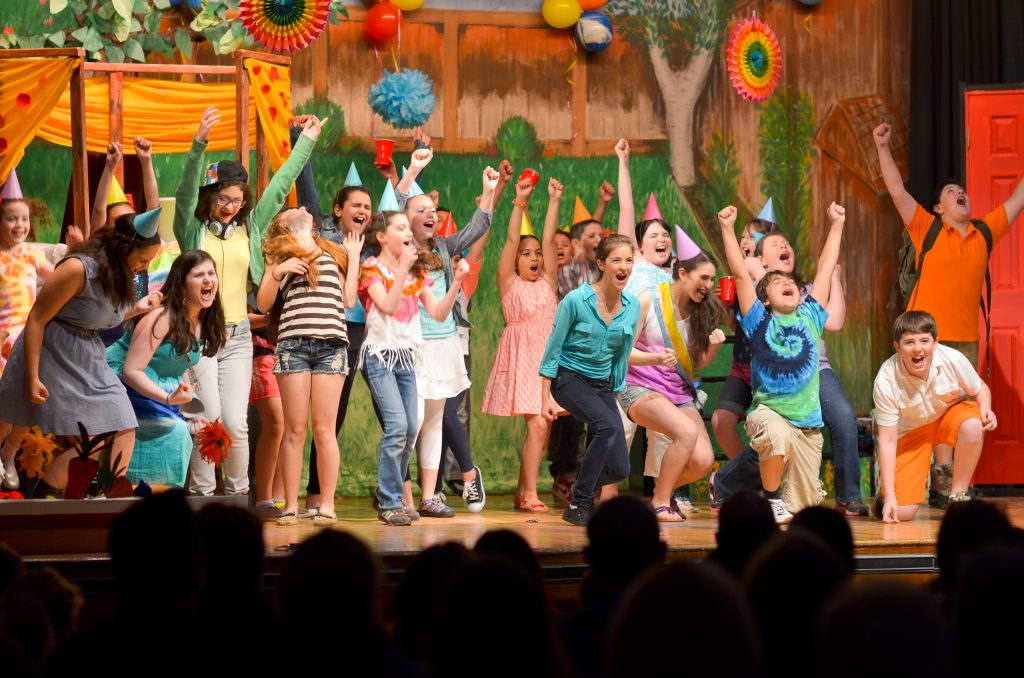 – Theater Education: We are a theater school with Musical Theater being our main classes and with additional classes available various years in Acting Improv, Audition Monologues & Scene Study, Singing & Songwriting, Band.
– Private Instruction: We have private lessons available for voice, acting, guitar, piano, ukulele, bass, drums, and composition.
– Original Works: We support original musical theater works. Since 2004 we have developed a new musical or revised one of our original musicals every single year.
– Diversity: We support diversity. We bring diverse and exceptional professionals to educate our students and perform as band members in our concerts and shows.
– Volunteers: We unite volunteers within our parent and local community to elevate our shows to a level that allows our performers and our creatives to shine. Shows are fully staged, costumed, with professional bands.