by Betina Hershey & Sunny Knable
What happens when adults have chips in their brains? They are smarter, faster, and remember more… but when the chips stop working, it's up to the kids to figure out how to get their parents back to normal. 
Moral: Technology is great, in moderation. Use it wisely. And don't forget to switch it off.
Enjoy 5 minute sneak peak of the writers and actors.
Show Dates: May 20th & 21st, 2023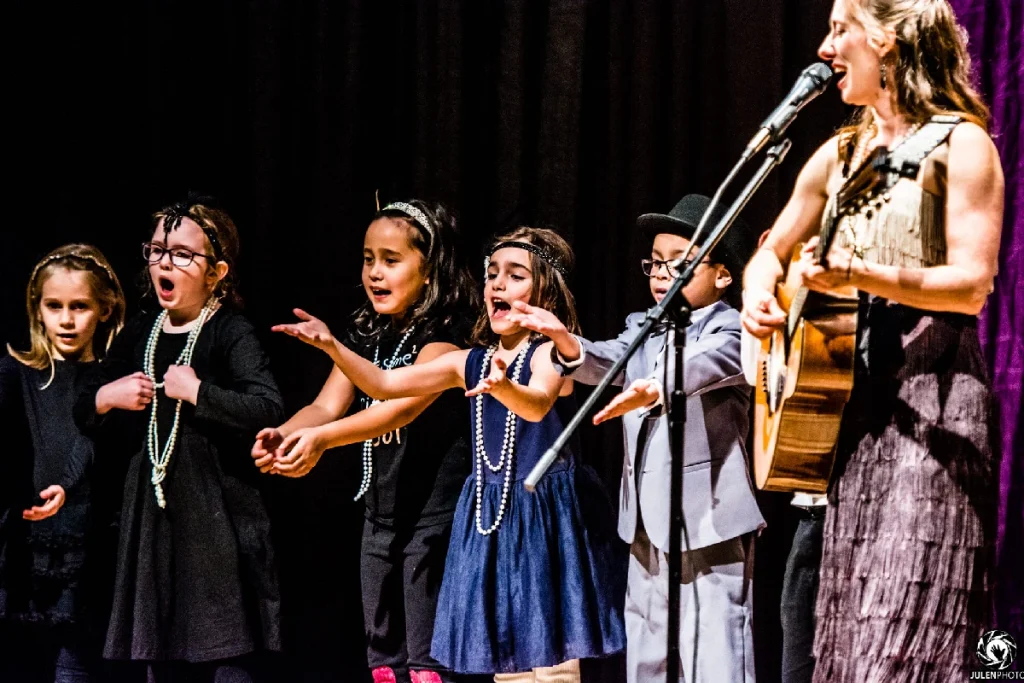 Concert with Garden Players Kids
Garden Players professional musicians, current students, and alumni gather to put on an inspiring concert full of originals. 
We'll be raising money for our May musical. 
(Date will be announced in Fall of 2023)
A Super-Powered (Earth Saving) Musical by Betina Hershey, Gwynne Watkins & Sunny Knable
What happens when the heroes can't be found, the villains can't be trusted, and the sidekicks aren't quite enough? Find out in this silly and poignant musical about working together to help the planet! Will the penguins get saved? Who will stop the glacier from melting? Can the sidekicks get the superheroes back? Will the citizens of 9the world do something before it's too late? And what are you doing just sitting there in the audience?  Filled with catchy, clever songs and memorable characters,Your Turn is an original show for child performers that speaks to the power inside all of us to make a difference.
Find out! Watch our red cast Garden Players' May 22nd, 2022 performance.
Documentaries, Shows, Educational Tips, & More
Want to see even more videos of our productions? Check out our YouTube Channel.
You'll find performances, interviews and educational content.