This post is for the parents!
Do you long to remind yourself of all you've experienced this year and all you imagine for next year in a way that is inspiring instead of disappointing?
I love lists. They bring insight as long as we remember they are there to lift us up towards our visions, not bring us down.
As an artist, my years are filled with all kinds of twists and turns so I always take some time on New Year's Day to remember. I revisit what I've accomplished, who I've been connected to, and what I really want to work towards this coming year.
This is a time for reminding myself what matters and to give myself a lot of love. Through the years I've found it to be deeply grounding to take have these lists, these small glances at my life paths, accomplishments, and both my shifting and constant dreams.
Want to give it a try? Get out your pen and paper or get ready to type. Maybe even set up a date with a friend so you can share those accomplishments, big events, and dreams.
Aim to celebrate your journey and reimagine your goals.
Start with last year:
2020
Never To Be Forgotten:
Was there a wedding, a death, something huge (like COVID-19)? Take a moment when you write this down to feel the emotions run through you.
Meaningful Artistic & Professional Events:
(this could also be "Meaningful Projects" or "Meaningful School Accomplishments")
For me, I list the musicals I've written, the collaborators I've worked with, the band projects or albums written, the shows I've performed in. This 2020 I re-imaging Garden Players for online classes and theater, learned video editing skills, and live streamed with my bandmate/husband.
Personal:
Did you start to meditate regularly? Perhaps you read some books you don't want to forget in the years to come. How about that skiing trip or that folk festival you enjoyed! Maybe you made a new friend. I learned how to stay grounded and ease my worries by connecting with family members on the phone while taking long walks.
Kids (for parents):
Was this the year your kid learned to swim? Maybe they started emptying the dishwasher for you without any complaining? For many of us this was the first year our kids were at home for online school and learned how to really use a computer. Whatever it is, put it here!
2021
Here's the fun part. List the dreams you have for the coming year. Be as practical or as fanciful as you'd like to be.
If you dream big, just remember to be full of love for yourself next year when you look at what you accomplished. Maybe you took small steps towards that big dream, or maybe you found a different path to walk upon.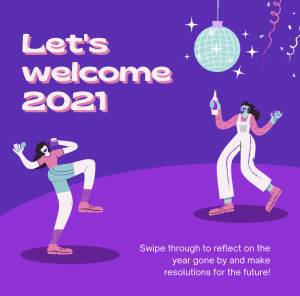 Enjoy this journey. We have all had our ups and downs, our accomplishments, and our mixed up moments where we side-stepped something we thought we wanted.
Take a long look at what you think you want, because often what we actually spend our time doing can tell us a lot. Love what you've done, forgive what you've let go, aim to fix or reassess those goals you didn't get to.
Find a new way. Or keep it simple. This is your life. This is your list. It's a reminder, a tiny journal of memories, a chance to say "Yes, I got so much more done this year than I remembered!" or to say, "Hey, I'm ready for something new."
Whatever it is, make this list all about love for your self and your life, the sad moments, the joyful moments and all of the moments that flow through!
Happy New Year!
-Betina Hershey
Garden Players Founder, Writer, Educator, Performer, Mom