A Local Family Business Supports Theater Arts
Garden Players is a local Forest Hills musical theater program dedicated to creating original musicals for kids to perform. We have musical theater classes, rehearsals, and then put on a beautiful show with professional NYC musicians, a large backstage crew of alumni teens and college students, volunteer created sets, costumes, and props, and a talented cast of kids.
Putting on a high quality show takes funding. Ticket sales, playbill ads and warm wishes, donations and Gold Star Sponsors all make a big difference
What Is A Gold Star Sponsor?
Our Gold Star Sponsors program allows local businesses to give more, and in return they recognized as Gold Star Sponsors, have a full page ad in our playbill, their logo on a banner during performances, and enjoy the satisfaction of knowing they did the most they could do for local Garden Players families and our original musical!
Why do local businesses become Gold Star Sponsors? How are they connected, why do they love the arts, and how can we help them in return?
Find out a little more in this local business feature, an interview led by Garden Players Director Betina Hershey with Garden Players alumni parent, Eileen Arabian, local business owner of DEE'S.
DEE'S Personal Connection To Garden Players
Betina Hershey: DEE'S has supported Garden Players throughout the years, placing ads in our playbill, sending your kids through our musical theater program, and most recently stepping up to become a Gold Star Sponsor. Tell us more about why Garden Players is important to you.
Eileen Arabian: Growing up, owning a neighborhood restaurant, and raising a family in Forest Hills, has given Dee and I a very strong connection to the community and the Garden Players. We both believe in the power of arts for personal empowerment, sense of wellbeing, community engagement and stability.  We see a strong connection between culinary art and fine arts. Our three daughters, Alanna, Arden and Alyse gained confidence, communication skills, made friends and found joy in performing. In addition, working as a Garden Players assistant inspired Arden to pursue a study in early childhood education.
Betina: I loved having Arden as an assistant, and it's such a thrill to hear she is going into the art of teaching.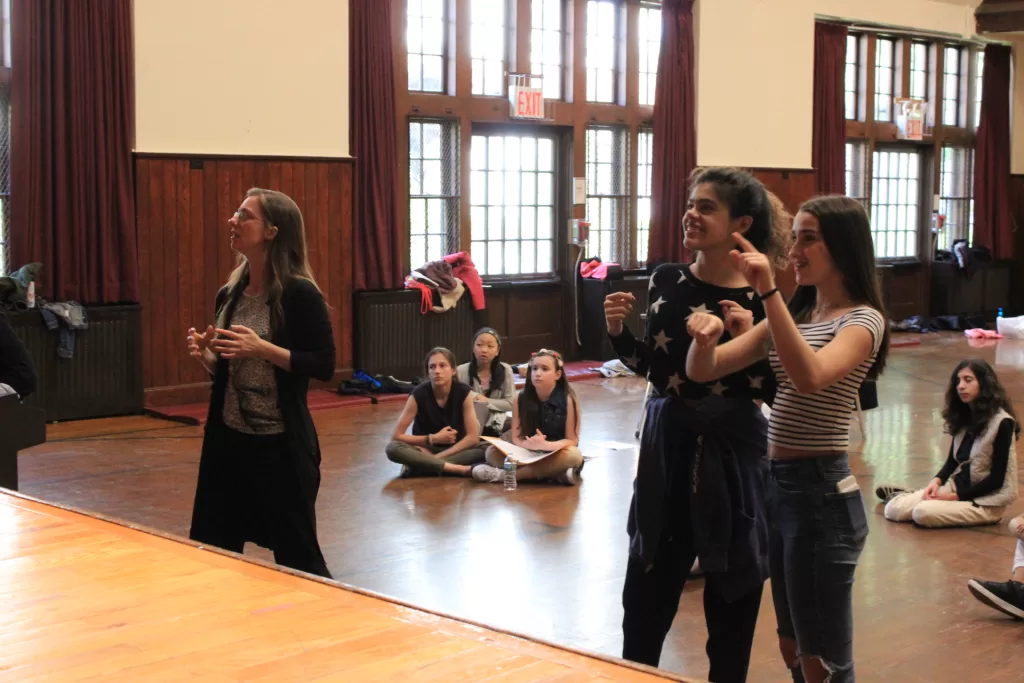 How can Garden Players families support DEE'S?
Betina: It's a thrill that as a local business owner, you've stayed connected with Garden Players after your children have become alumni.
DEE'S has continued to donate meals for our show crew in between shows, place ads in our playbill, and most recently became a Gold Star Sponsor. How can we, as a community, give back?
Eileen: DEE'S is one of the founding members of Metro Village. Metro Village is a unique small business alliance founded in 2021 to help support the local businesses on Metro and give back to the community for its ongoing support. 
It is our hope families of Garden Players will dine together at DEE'S and come out and support all the Metropolitan Avenue small businesses. 
As local business owners of DEE'S Wood Fired Pizza + Kitchen and community members we have a strong obligation to work hard to have a thriving business.  Established in 1993, serving classic Italian with an American twist, DEE'S brings friends and family to the dinner table for a good time. Whether you're looking to share a wood fired pizza or savor a three course meal, DEE'S family-friendly menu has something the whole family agrees on! In September 2022, DEE'S celebrated our 30th anniversary as an anchor business on Metropolitan Avenue in Forest Hills.
Thank you for making our shows possible!
Betina: As a Gold Star Sponsor for Garden Players, you really helped our first in person show after the pandemic. With your support, and the support of local businesses like yours, we were able to pay all of our alumni crew something, fund our musicians, and pay for all of the expenses that go into putting on a theater show. Thank you for that!
Eileen: Being a Gold Star Sponsor for the Gardens Players is one of the special ways we support the arts and give back to our local community. Connecting the culinary arts and fine arts is something we strongly believe in. We would like the Garden Player's families to know DEE'S restaurant serves as an art gallery for a local Forest Hills artist, Susan Zatt. We invite the Garden Players families to come to DEE'S for a delicious meal and to view the art.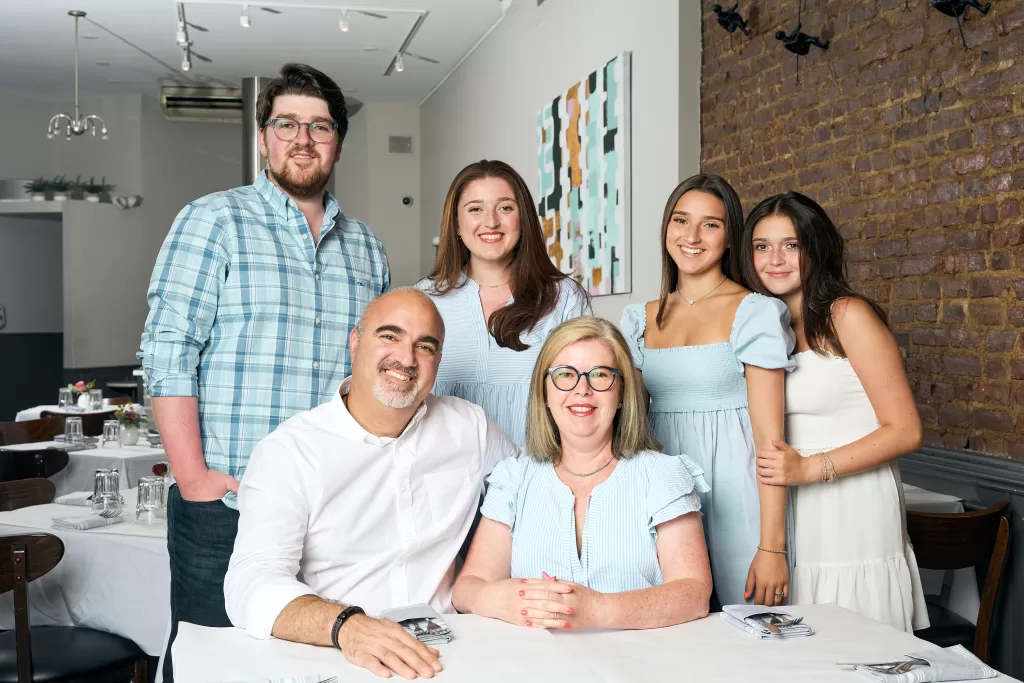 Do you have any words of wisdom to current Garden Players families?
Betina: As a parent of three girls who performed and grew up through Garden Players classes and shows, what would you like to share with current Garden Players families?
Eileen: We hope the families of the Garden Players recognize the unique experience the program gives their young performers. Each player learns, grows, creates, and positively expresses themselves while being part of a warm community.  Even though our daughters are now grown, we greatly enjoy supporting the brilliant work of Betina Hershey in the Garden Players.
Betina: DEE'S is one of my families favorite places to eat, so the feeling is mutual. I know many Garden Players families enjoy DEE'S, and I am so glad for your support. Thanks again for everything!
This interview was between Betina Hershey, Eileen Arabian & Dee Arabian, owners of DEE'S.
Support Garden Players. There are many ways to help as we gear up for our original musical.
See our current Gold Star Sponsors and supporters.