My Dad Is a Broadway Musician
My Dad, Lowell Hershey, has played first trumpet for the Broadway show The Phantom of the Opera since it opened. I want to share a few thoughts about my father, Lowell Hershey, his experience in Phantom of the Opera, and the way his career impacted me. 
First of all, I love that my Dad, Lowell Hershey, is a Broadway musician. He is a friendly, funny guy, and although he has been in the news many times, he is easy going and unassuming. The most recent article in The New York Times is a wonderful look into the lives of Broadway musicians.

A Long Running Show
When I was in middle school,  I remember him coming to me with a twinkle in his eye. He said, "Now I can put you through college!" He'd gotten the call to play first trumpet in The Phantom Of The Opera, and he thought it may run a few years. When college did come around, I got a full scholarship as a BFA acting major, but Phantom gave our family welcome stability.
None of us expected the show to run 34 years and more than 13,000 performances.  It may be closing this April, but it has had quite a run! My Dad has played first trumpet for Phantom of the Opera, the iconic Broadway show, since it opened. 

The Sound of His Trumpet
My father has a beautiful, clear tone and is a highly skilled and versatile musician, a Julliard graduate originally from Wichita, Kansas. 
Many evenings during my teen years I'd hear him practicing scales and etudes late at night, after getting home from his show. I cherished hearing that as I drifted to sleep. 
When I went off to college I asked him and my brother to record trumpet duets so I could listen to them as I fell asleep. I carried that triumphant horn sound with me!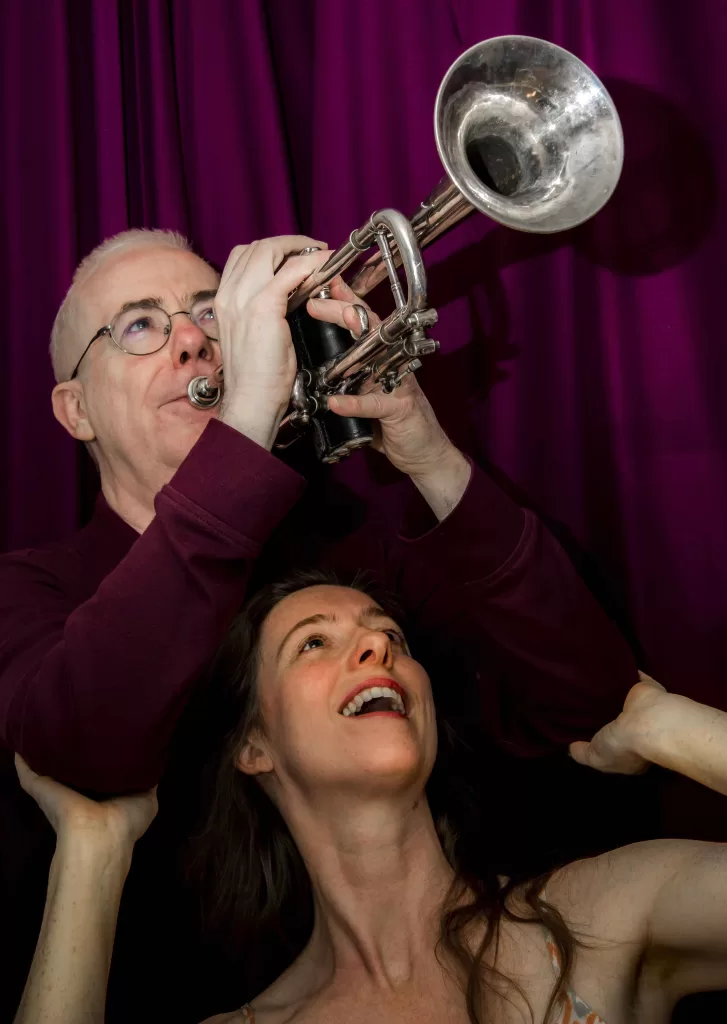 Some Of The Broadway Shows He's Played
He has played in many Broadway shows throughout the years and been on the albums, too. 
I vividly remember Peter Pan. I saw it when I was 5, and then listened to the record every night. Candide was the show he was playing when I was born. The musicians gave me a little silver cup to celebrate. 
Many of the musicians from Big River also play on my first album Wish I Could Stay which my Dad arranged and produced, and Kenny Kosek (fiddle) plays with my current band The Scooches.
One memorable show that perhaps no one else remembers would be The Three Musketeers. It only ran for 3 weeks but my Mom and I loved it. Nine and Nicholas Nicholby were incredibly deep shows. The Encore Series, bringing old musicals to light, was thrilling. 
Modern Dance Concerts
He played countless concerts, recordings, and events in the New York City area. During Phantom's run, my Dad would take off many shows to play with groups such as the New York City Ballet, Westchester Orchestra and Little Orchestra Society. He played for Paul McCartney, and so many of the greats. My favorites were the modern dance companies!
He played for Alvin Ailey, Paul Taylor, Martha Graham, and Merce Cunningham when they all still had live orchestras. After each concert I would leap and twirl through the NYC streets, elated! I knew I had to become a performer, and I did!
First Trumpet & House Contractor
My father played in Phantom orchestra pit since the show opened. As an organized and friendly guy, when the original house contractor retired, he stepped in. The house contractor keeps track of the musicians' payroll, who is subbing, and talks to anyone who needs some advice.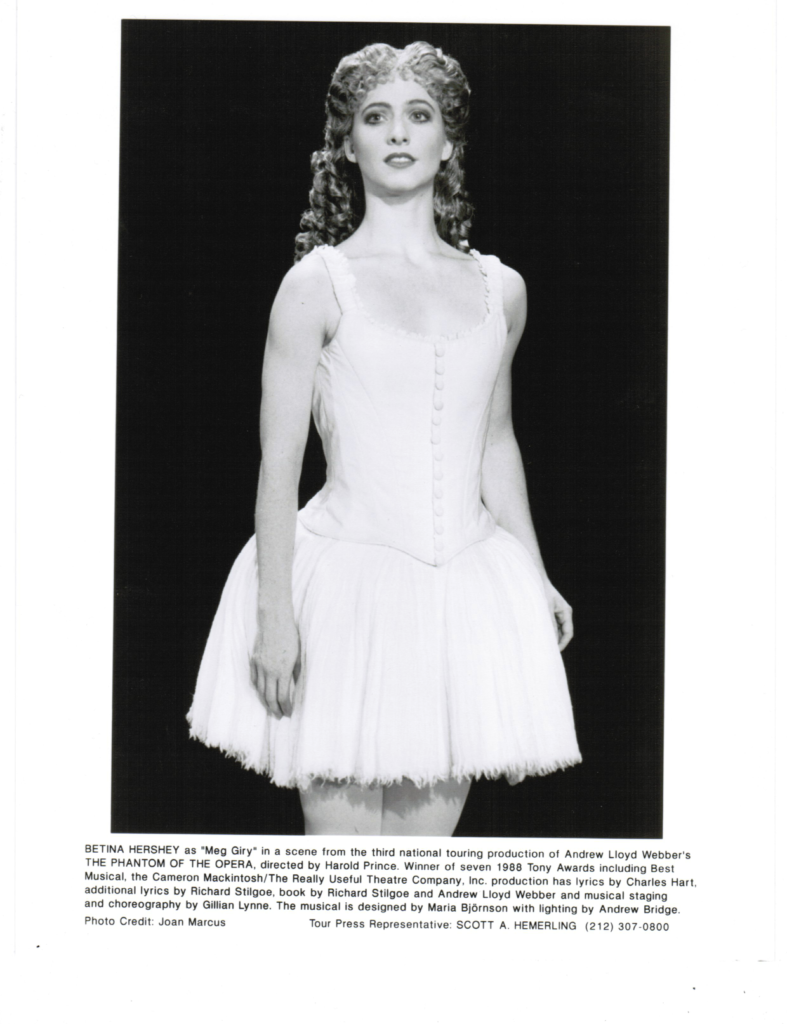 My Audition
My Dad's not the only one in the family who is tied to Phantom. When I auditioned for "Cats" at the age of 23, I made it to the end of the dance call and got to share my classically trained voice (I studied with Betsy Nordon, singer at the MET, and married to another trumpet players, so I was a dancer who could sing strongly. I always loved both).  
As I was singing, the music director for both Cats and Phantom, Kristen Blodgette, looked harder, recognized my name, and we made a connection. Soon, I was being called in to audition for Christine in The Phantom of the Opera, and from there I was cast as Meg, the little ballerina girl who is the best friend of Christine. 
I toured the country for two years as Meg in the National Tour of Phantom of the Opera before leaving to pursue other creative projects. (I'll write more about my tour in another blog sometime, since this one's about my dad.)
Stuck In Your Head
Phantom of the Opera has the kind of music that gets stuck in your head. The show's music, composed by Andrew Lloyd Webber, has romantic and dramatic themes, with haunting melodies and virtuosic instrumental parts. The trumpets play a prominent role in many of the show's signature songs, such as "The Music of the Night," "All I Ask of You," and "Masquerade." 
Still, when my brother and I tried to play the album at home, if my Dad was around, he groaned and asked us to turn it off. After all, he heard it eight times a week. There are two shows on Wednesdays and Saturdays, with one day off.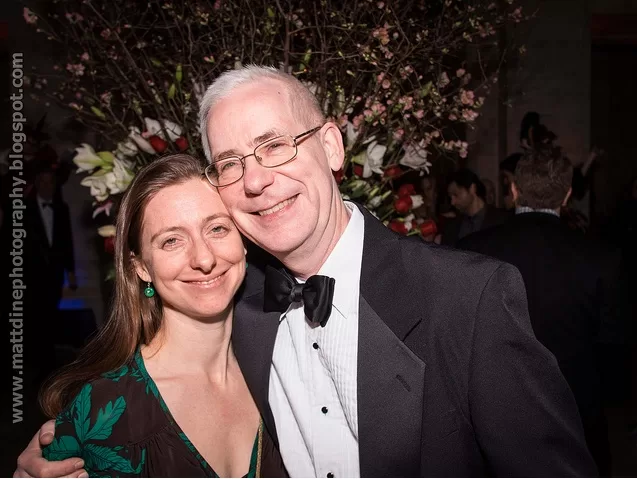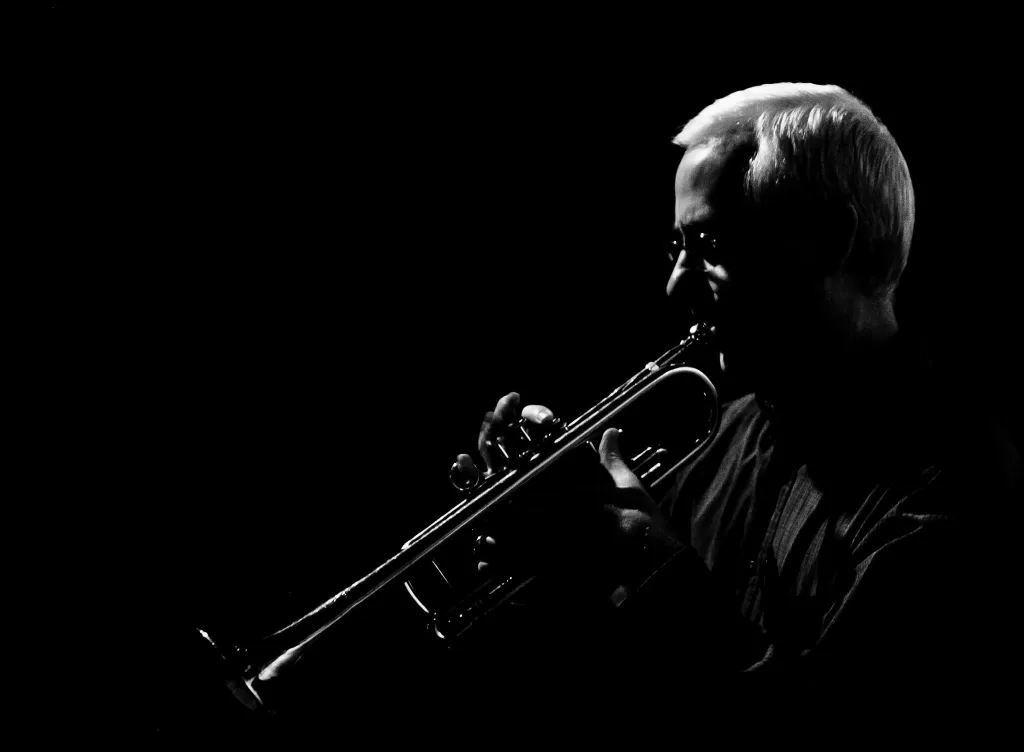 Privileges and Challenges
Playing in a long-running Broadway show is both a privilege and a challenge. On the one hand, it offers a stable and prestigious job, with a regular salary, benefits, and opportunities to perform. On the other hand, it requires a lot of discipline, stamina, and dedication, as well as the ability to maintain a high level of performance and creativity night after night, year after year. 
It also means being away from home and family during evenings, holidays and weekends. Somehow, my Dad always made us feel that we were special, found time to be at home, play games with us, play recorder duets with me and trumpet duets with my brother, and always make us laugh. 
During the show itself, in his free time, he would read or do crossword puzzles. Through the years, he learned to read complex novels in French, Spanish, and Italian. My Mom had loved languages and literature, and they would discuss the books together.
The Musically Legacy Continues
The closing of Phantom of the Opera is a bittersweet moment for many people. It marks the end of an era in Broadway history and in the lives of the performers, musicians, and crew who have been part of the show for so long. There may be revival after at least a two year break. Still, it's doubtful that it would return with the full  27 musicians, the largest orchestra on Broadway. 
However, I know that my father and his colleagues will continue to make music and art, in whatever form or venue they choose. My father is now retirement age, but he is still playing beautifully. He may not choose to do a three show day like he sometimes did when I was a child, but I am sure he will be playing. 
What's Next?
I hope to see him in Forest Hills more often, to visit and to play. He played trumpet in my Garden Players show, Your Turn: A Super-Powered Earth Saving Musical. It was such a treat to hear him and my brother playing together on my own original musical. I hope we will have many more treats like this.
Yes, I am proud to be the daughter of a Broadway musician and to continually be inspired by him. He helped me believe my own dreams possible. I know dreams can be achieved with hard work and practice.
Both my brother (trumpet, dancer, programer, researcher) and I (singer, dancer, actress, writer, composer, educator, director) have learned to reach for those creative stars. I know my father's legacy will continue to shine in his future endeavors, wherever the music takes him.