Happy Holidays & Thank You
Dear Friends, Students, Alumni, Benefactors, and Local Community Members,
I am writing to thank you for your support of Garden Players theater in Forest Hills! 
Your giving helps make a difference.
Our first in person show after the COVID-19 shutdown was a success, attended by our community, local businesses in our playbill, a full alumni crew, and volunteers building beautiful sets.
We are excited to be getting ready now to put on our
January 8th
concert, our first concert since 2020, and to put on our next May musical, Switch It Off on May 20-21st. 
I started carrying the torch for Garden Players in 2003. As a local theater group, Garden Players has been around for over 100 years, since 1916. I am proud of our vibrant, creative community.
During this season of giving, I hope you will consider local, community arts organizations such as our own Garden Players.
Our mission is to cultivate children's social emotional learning through community centered, socially aware, high quality theater education and performance opportunities. The results of our work are children who have learned to be brave, creative, internally motivated, and express their inner voice.
Will you consider us in your December giving?
Recent musicals include socially aware topics: climate change, refugees, and technology:
2023 upcoming musical, Switch It Off (When brain chips go awry, parents forget they ever had kids, and kids must teach get their parents to unplug).
2022's Your Turn, A Super-Powered Earth Saving Musical (normal people must join the superheroes to save Antarctica & the penguins)
2020's So Far From Home (refugee stories of homeless dragons, Martians and Atlantians)
Help us achieve our mission.
Make a tax-deducatable donation through our fiscal sponsor, Fractured Atlas (501c3) now!
(Garden Players is a sponsored project of Fractured Atlas, a non-profit arts service organization. Contributions for the charitable purposes of Garden Players must be made payable to "Fractured Atlas" only and are tax-deductible to the extent permitted by law.)
Our Holiday Gifts For You
During these holiday weeks, before we meet again in the New Year, you can enjoy our song video and tongue twisters to try.
Holiday Sing-Along!
Happy Hanukah, Merry Christmas, Happy Kwanza, and Happy New Year!
Holiday Tongue Twisters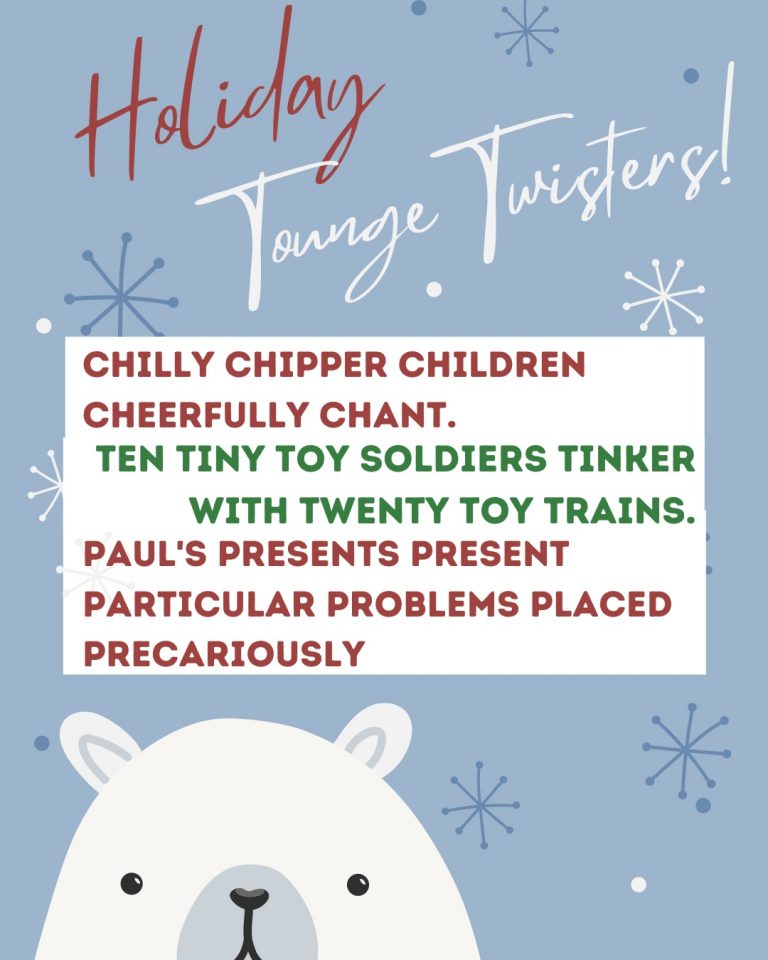 Rounds
Rounds are one of my favorite ways to sing with others. Learn a simple melody, and soon you'll be singing in harmony with your friends and family. Paige teaches two of our favorites in our youtube video lesson.
Keep singing, twisting those tongues, and feeling thankful!
See you at the next show! We have an upcoming concert January 8th and a show May 20-21st. More at gardenplayers.com/current-shows
Know a kid and family who may love being a part of our theater family? Spread the word.
Betina Hershey, Executive & Artistic Director of Garden Players