10 Ways to Boost Your Creativity in the New Year
Hey there! Are you looking for ways to boost your creativity in the new year? Whether you love writing, acting, singing, or another art form, there are endless ways to express yourself and tap into your creative potential.
But why is it so important to boost our creativity? For one, being creative allows us to problem-solve, think outside the box, and come up with innovative solutions. It also helps us communicate and connect with others in meaningful ways. Plus, engaging in creative activities can be a fun and fulfilling way to relax and de-stress.
In this blog post, we've compiled a list of 10 tips and ideas specifically geared towards kids ages 8-16. These ideas will give you the tools and inspiration you need to explore your creative side and make the most of your artistic talents in 2022. Whether you're an experienced artist or just starting out, these ideas will help you discover new ways to express yourself and build confidence in your creative abilities. So, let's get started and get those creative juices flowing!
Experiment with different writing styles and formats, such as poetry, playwriting, or screenwriting.
Practice improvisation games and exercises to stretch your acting muscles and improve your quick thinking skills.
Take singing lessons or join a choir to expand your vocal range and improve your performance skills.
Try out a new instrument or take music lessons to find new ways to express yourself creatively.
Take a writing or acting class or workshop to learn new techniques and get feedback on your work.
Join a theater group or club to get involved in performing and creating your own shows.
Collaborate with other writers, actors, or musicians to create something new and unique.
Read, watch, or listen to a variety of creative works, such as plays, movies, books, or music, to get inspired and learn from other artists.
Set aside dedicated time each day or week to work on your creative projects, such as writing, acting, or singing. As little as 5 minutes a day can get you started.
Take breaks and do things that help you relax and recharge, such as going for a walk or taking a creative hobby, to keep your mind fresh and open to new ideas.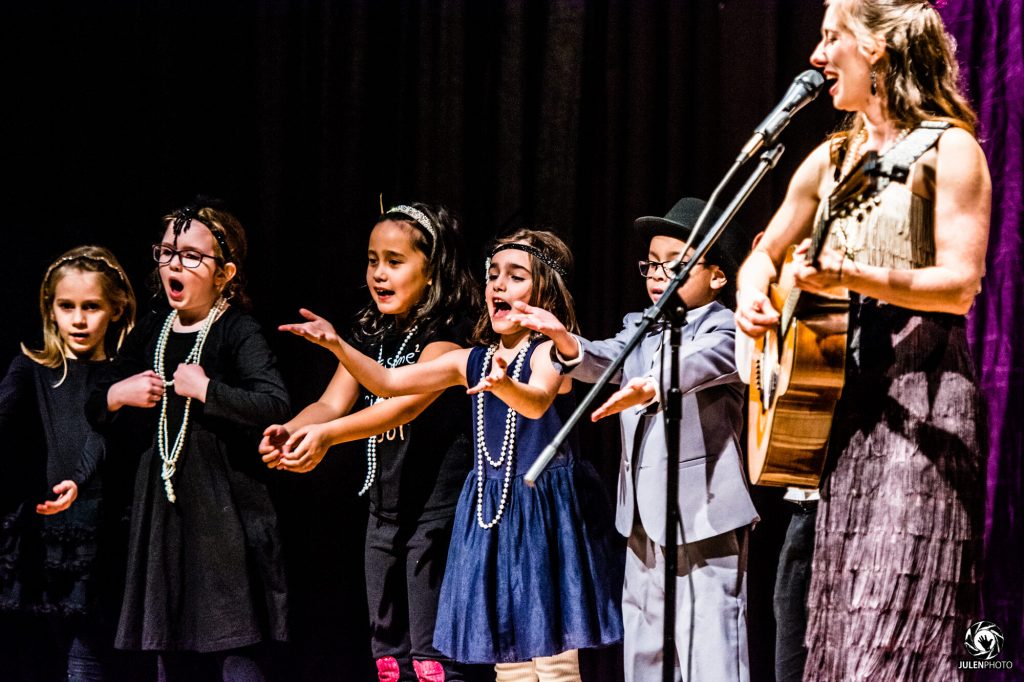 Betina Hershey: A Multifaceted Performer And Creator
My name is Betina Hershey and I am the director of Garden Players. As a performer and creator, I have always been drawn to a wide range of creative outlets, including dance, singing, acting, writing, and directing. I have trained and performed professionally in various styles of dance, such as tap, jazz, ballet, modern, swing, and contact improv. I have also explored a range of singing styles, including classical and opera, jazz, Americana, and blues, and have performed all over the world in various roles, including Meg in Phantom of the Opera and as a solo artist with my #2 album Get Us Out Of Fearland. In addition to dance and singing, I have also studied different acting techniques and received a BFA in Acting. I have written poetry, essays, songs, and musicals that have been published and performed globally. Along with performing and writing, I have also enjoyed directing and choreographing musicals and concerts.
Throughout my journey, I have learned to embrace my love for all things creative and to challenge myself to grow within each area, while also allowing myself the time and space to focus intensely on one area at a time and to come back to others when I am ready. I hope that my story inspires you to embrace your own creative journey and to keep exploring and growing in the new year. Here's to a creative and collaborative 2023!
Musical Theater, Acting Improv, Monologues & Scene Study Classes begin their second semester this January. Sign up for paid trial classes the week of January 10th and 17th, and then commit to a full semester exploring and learning. Find out more! Read to sign up? Register now!
Contact Betina to schedule a consultation, private lessons (voice, acting, songwriting, guitar, piano, ukulele, banjo, bass, drums), or coaching now. Winter/Spring 2023 rates: $90 for an hour, $75 for 45 minutes, $50 for half an hour.
Subscribe to our newsletter for theater inspiration and Garden Players news.
Support the Garden Players and the Arts
Join the Garden Players, a local theater group with over 100 years of history, in supporting the arts in the Forest Hills community by donating to our spring production, "Switch It Off". This original family musical, premiering on May 20th and 21st, 2023, involves over 120 neighborhood children and their families and aims to cultivate social emotional learning through high quality theater education and performance opportunities.
Your donations will help improve the show and enrich the local community. Find out more and donate today!"