Someone recently asked me, "What is your favorite part of Garden Players?"
I love so much about it… writing an original musical every year, directing and choreographing and then seeing our children and teen actors put their whole hearts and talents into our fully staged May musical, bringing the community together to create sets, costumes, props, and continuing to grow a legacy of theater that's been around since 1916, connecting with pianists, composers, our local businesses,  and fellow educators and performers. Bringing in a top notch Broadway quality band. (Yes, that trumpet player took off from Phantom of the Opera on Broadway to play our show – he's my Dad.) All of this fills my heart and makes the behind-the-scenes work I do worth it.
My very favorite part lately – the alumni! Seeing these kids grow up, go out into the world, and then come back as adults. It's the biggest thrill of all.
They come back and help out in the classroom first as volunteers, then as paid assistant directors. They show up for Sunday show rehearsals, help out backstage during our performances, and even write their own plays and musicals which our Garden Players kids can audition for and perform in. They come back because they have strong memories, they loved their time here, they feel like Garden Players helped shape them, and they want to reconnect, visit their own pasts, and give back to the next generation of kids.
There is a wave of Alumni who come back in H.S. and then going off to college, or help out during college and then graduate to star in Indie films, Off Broadway Plays, Broadway shows, or go on to the business side of life, carrying forth their stage presence, following their own creative paths. Aviv Fetaya, an assistant director and pianist for 3 years during H.S., is at Yale studying music and theater.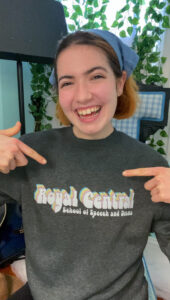 Paige Levy, an assistant as an 8th grader and then a teacher and social media adviser during her gap year after H.S., is now in London studying at Royal Central School of Speech and Drama. John Buckley, a dedicated backstage assistant, has worked in casting and writes show reviews. There are so many more working as opera singers, film creators, song writers, actors, musical theater professionals, and I am always thrilled to see them again. Ioana Preda Buburuzan, always excellent at giving feedback at our readings before we share our musicals with the kids, works at the Dramatist's Guild and writes her own musicals.
Last year Nicholas Bompart came back to Garden Players, bringing in a director friend Stefania Papadopoulos to volunteer at rehearsals, share their insights and love of theater, and get to know our actors.
When Nicholas had his play accepted into the NY Theater Festival, he and Stefania, who is directing the play, asked a few of our actors to audition, and this coming week you can see Benny as the lead role, and Chloe in a strong supporting role.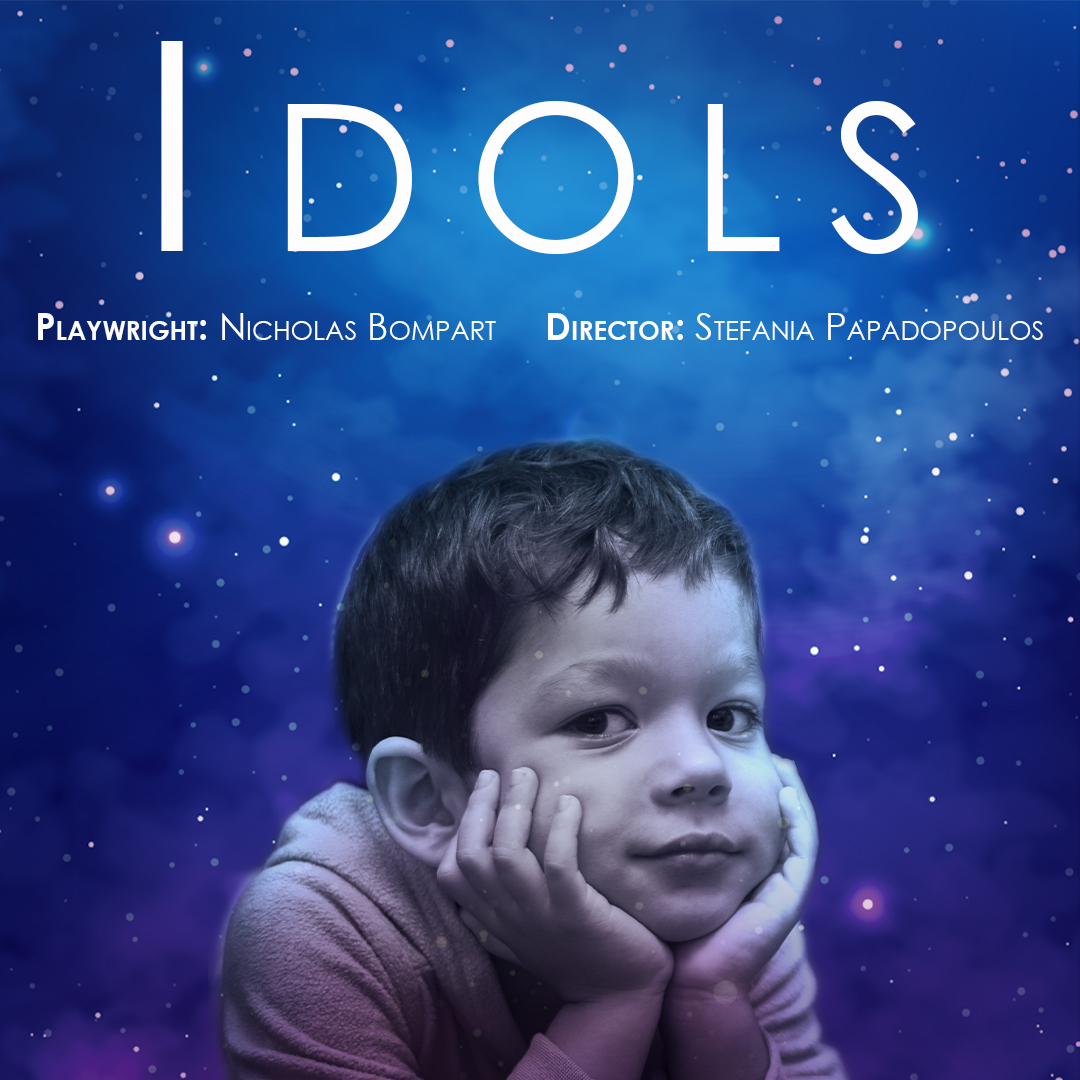 "Idols" is playing at The NY Theater Festival, located at Teatro LATEA on 107 Suffolk Street, NY, NY, 10002; playing Monday October 24th at 9:00PM, Wednesday October 26th at 9:00PM and Saturday October 29th at 6:45pm.
The running time of the show is 70 minutes. The show is about a young piano prodigy diagnosed with ADHD and the clash his parents and grandparents have regarding the boy's school issuing an ultimatum that the boy must take medication or face expulsion.
I will be there on Saturday October 29th at 6:45pm with my tweens. I hear this show is 10+ (one scene with a curse word, and it is written for adults, but all about a kid.)
I look forward to more visits from Alumni, more news to share with you, and more theater adventures.
Meanwhile, we are in class inspiring and teaching our current generation of Garden Players kids grades K-9. (No, we don't teach K9's, but we have some funny scenes about how K9's think, played by our actors.)
Want to join our shows and classes? Musical Theater – Acting Improv – Audition Monologues & Scene Study have all started, but there is still time to jump in. Joining late? We'll prorate! View our classes & register now.
You can also volunteer with us and share your own alumni news!